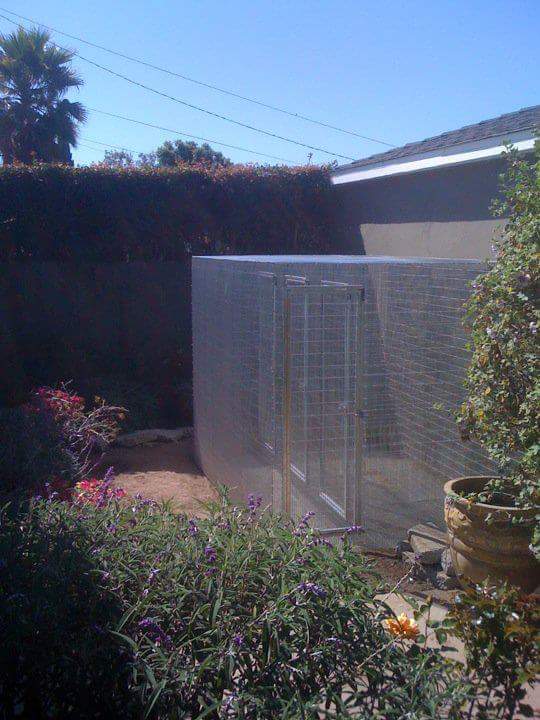 Standard walk-in flights or multiple compartment models create spacious aviaries, which can also be used as 
catteries, reptile and zoo enclosures.
Frameless design, highest visibility

Automatic latch with padlock provision

Galvanized 18" x 60" steel door

Full length piano hinge on door

Choice of wire grid sizes (see grid options)

Full wire-grid floor (see floor-frame option)
Grid Options:
1/2" x 3" x 12.5 Gauge: This is the standard grid which is suitable for most birds from finches to most macaws.
1" x 3" x 11.5 Gauge: This is a heavy duty grid for confirmed wire chewers such as Mollucan cockatoos, green winged macaws, or hyacinth macaws. (Limited availability, please inquire)
Send us your sketch! Ask our design experts to assist you in planning your aviary project. Whether a single walk-in flight or a multi-flight captive breeding facility with safety hall and roof, we are here to help. Send us your sketch for a custom quote.