TOP OPENING FOR SERVICING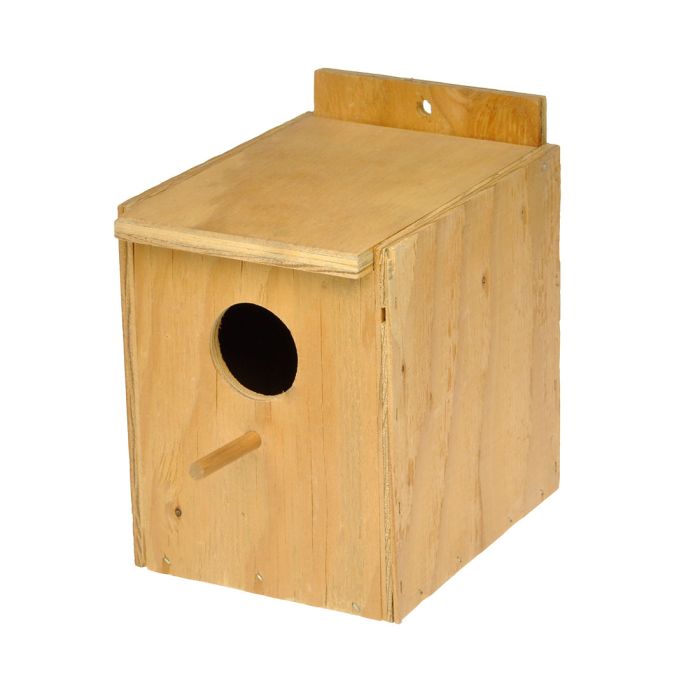 Inside-Style Nest Box: Mounts inside aviary and serviced from inside aviary.
Reverse-Style Nest Box: Mounts outside aviary. Birds enter through a small hole cut into aviary. Nest box is serviced from outside of aviary.

Nest Box design and dimensions may vary slightly from catalog. Some nests are furnished with shelf instead of dowel.
Nest Box Sizes:
Finch: 6 x 5 x 5.25
Lady Gouldian: 5.5 x 11 x 6
Parakeet: 8 x 6.5 x 8.25
Love Bird: 10 x 7.25 x 9.5
Cockatiel: 12.5 x 10 x 9
Pigeon: 6.5 x 8 x 4.5
More Information

| | |
| --- | --- |
| SKU | 1177 |
| Manufacturer | Wingz Avian Products |
| Material | Wood |