Replacement Lixit Tube & Cap Assembly
Tube and cap with rubber seal.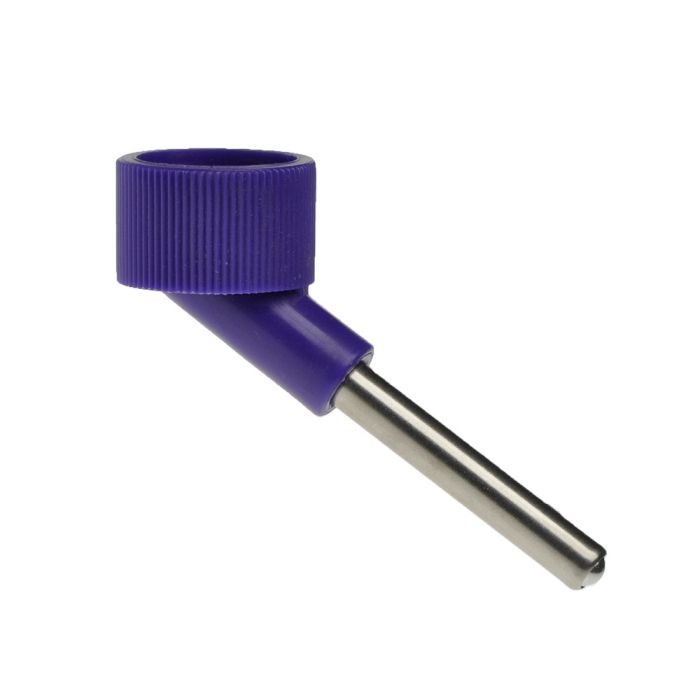 Direct replacement tube & cap with seal for Lixit bottles.



Note: Generally these do not work on 2 liter and other supermarket soda bottles as the wall thickness of such bottles is entirely too thin and will not hold a vacuum. If used on plastic or glass soda bottles, they can also strip the threads depending on the bottle type. Use on soda or glass bottles is done at ones own risk and voids any warranty.  

  How does ball bearing bottle work?  

  A metal drinking tube with one or more metal gravity ball bearings inside that tube are able to hold the water contents because a vacuum is formed in the sealed bottle. The metal ball (in multiple ball drinking tips this would be the lowest ball) allows a film of water (called surface tension) to remain between the ball and the open end of the drinking tube. Since the movement of the exposed ball bearing breaks this tension, and the vacuum within the water bottle is released, the moving ball is in effect an opening and closing valve. The pet can access water as it flows down through the tube, for as long as it licks or nudges the ball, keeping the ball moving and the valve "open". When the pet leaves the water bottle and the ball settles into place at the end of the drinking tube, the film of water reforms the vacuum in the bottle builds and the bottle stops dripping.
More Information

| | |
| --- | --- |
| SKU | 1007 |
| Manufacturer | Lixit |
| Material | Plastic |